TransLumen Addresses Operations and Training Within The National Air Space
FOR, FAA, NASA, DoD, BUSINESS, UAV, UAS, UTM
HUMAN COMPUTER INTERFACE APPLICATIONS
Unmanned Aerial Vehicle (UAV)
Unmanned Aircraft System (UAS)
UAS Traffic Managemen (UTM)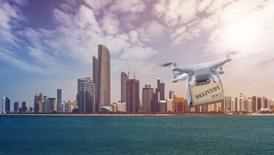 TransLumen Technologies continues its reputation as an industry leader, providing award winning software, apps and services to advance the Human Computer Interface (HCI) and improve actionable decisions for technical training within the Aerospace sector. Selected for participation with NASA's UTM developments, TransLumen Technologies is an active member of the NUAIR alliance, FAA Centers of Excellence and "Moving Autonomy Forward." We stand committed to being at the forefront of public policy development, commercialization, and integration of UAS technology.
TransLumen Technologies provides next generation software for improving the Human Computer Interface (HCI) and its design for control centers:
Employing Human Factors to advance and enhance visualization tools used for the monitoring and analysis of complex UTM situations
Increasing operational situation awareness for assisting decision-making in Remote, Suburban and City Areas
Advancing visualization tools for improving and testing user capabilities for fatigue reduction and other human in (or on) the loop cognitive competencies
Developing comprehensive screen design and visual indicators for systems along with aiding interoperability and communication between government and business users
Mobile Serious-Gamification for Pre-Simulator Training, Operations and App Development
Autonomous systems still require workers to be part of the "Human – in (or on) - the - Loop". Gamification will be a needed tool to augment job training and for acquiring the necessary certifications and general National Airspace knowledge to onboard those employees with the right qualifications thereby reducing risk by conforming to FAA and NASA requirements.
TransLumen Technologies develops award winning game-based applications that mirror complex real-world situational cues and variable conditions in the airspace.
TransLumen's operational, casual-style serious-game, apps can be tailored to support remote piloting, UAS Service Supplier control centers, interface with the FAA and NAS rules and regulations for flight, safety and rules of the road(air) for Commercial and Industrial UAVs.
All games produced by TransLumen Technologies incorporate features that allow reconfiguration and adaptation to location-specific conditions, increasing effectiveness in low to high complexity operating environments. For more information on recent TransLumen Technologies Aerospace product announcements and Industry Partnerships: http://www.translumen.net/pr.html